🫶
Frens I made at South Park Commons
I'm a huge South Park fan — both the show and the community!
Coming out of Segment, I wanted to explore many ideas before committing to my next adventure. We are talking about wild things like:
fNIRS and Neural Lace based psychedelics (for therapy)
VTOL Ambulance for inter-hospital transfers and later emergency services
Privacy-first, Tron like user-discs as edge compute+storage infra
Identity & Privacy — which in my opinion is as big a crisis as climate today, just digital so invisible
A peer from Segment mentioned South Park. I was curious and applied to the Founder Fellowship. I didn't get the fellowship but got invited to join the community. Eight months later, I am thankful for both things and in some ways appreciative of how Ruchi and team assessed where I was in my founder journey 🙌🏼
Luckily, this was a great time to be at South Park if you were remote b/c due to COVID restrictions, the entire community had moved online. Everything was done via Slack and Zoom. This was ideal for someone based in Vancouver, Canada (me).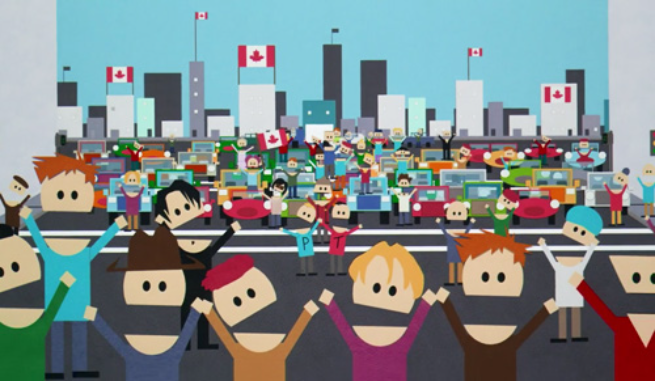 The one thing that makes SPC unique is that not everyone at South Park is there to build a $B company. This is the biggest strength of the community. You will find serial founders, first-time explorers failing after 1-year and looking to get a full-time role, policy researchers, artists, and storytellers.
Regardless of your journey, you can rest assured about one thing: the community has your back.
Outside lodges, I have never come across a diverse group that can be so well-networked, high-IQ, strong-EQ, and helpful at the same time.
Struggling with fundraising? We got you. Trying to figure out your next role after failing at a startup? We got you. Wanting to break into ML or Web3? Baby, we got you!
Conversations at South Park are deep and direct — if need be. They are personal. Folks remember what you said last week and follow-up a week after. They help you push yourself but also help you take care of yourself. You really do explore with intention and nurture yourself. Those are mere words. You see everyone living those values, every day.
During my short founder journey, I have realized 80% of being a founder is parsing your emotions. Being surrounded by some of the highest EQ people and having this support group has helped me immensely throughout my explorations – and later excitements of fundraising, company formation, etc. I would've had not been to explore and go from -10 to 0 alone. The -10 instead of -1 is for another post.
Being close to a fund is great! First, you can leverage several channels to solicit feedback and get a sense of things before going out in the wild. Then, if done correctly, you can set yourself up for a significant raise with the right early advice. I have had several deep conversations about Web3 with Aditya. He gets it, and being a builder himself, he understands things much more profoundly than most people excited about the space.
Since I joined, SPC has grown. It is spread across SF and NY with tons of remote members like myself and others across the US and Canada. The community feels are as strong as they were before.
Here is the kicker, I have never been to any SPC facility or event in-person. So I have not met any other members except my Canadian fellows (buddy, guy friends) James and Moiz. But over the last year, as I questioned life, ate glass, and came out strong, I think I have found a tribe I can count on:
Jimmy, Brandon, Nadia, Jared, Idan (ma man!), Zo, Kunal, Amit, James (guy, buddy friend), Mark, Temina, Moiz, Omar, Julian, Samantha (we frens, fren?), Will, Rajiv (I'll get back to your message from last month, sorry), Tai, Giu, Manish, Arseniy, Tong, Hongzi, Paul, Cinjon, Mika, Gary, Kyle (idk about this dude if he is real, a veggie or a deep fake), Lynette, Yiren
(And so many more I am forgetting and will add as names pop up! So I am sorry if you don't see your name at first glance.)
Thank you all for your deep conversations, care, and help. I promise I am an actual human and that we will meet one day ❤️
SPC has been in the news lately for all the right reasons, so you should consider it if you are going from -1 to 0 — maybe even if going from -10 like me!
Some good recent press: South Park Commons, an "anti incubator" founded by early FB and Dropbox engineers, gains momentum